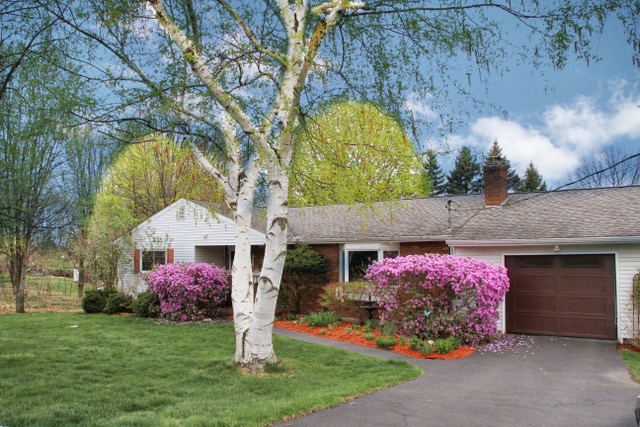 15 MICHAEL DRIVE
HUDSON, NY 12534 (Town of Claverack)
Type: Single Family Residence – Ranch
Just off Fish & Game Road and 10 minutes from the little city that does, Hudson NY. A short drive to ski resorts, the Catskills and the Berkshires. Impeccably maintained house with manicured landscape. This attractive ranch has three bedrooms, 1.75 baths, propane heated in-ground fenced pool, gazebo and more. The home boasts central air, new windows, recent roof, recent upgrades to the heating/hot water system and this house says Come on, move right in. An automatic emergency generator will keep you safe and warm. The partially finished basement presents plenty of possibilities for a new owner. The property is a riot of color, from early Spring until late Fall, To top it off there is a working orchard (apple, cherry, peach and pear), and the tall beautiful trees all around the property are all cabled to prevent damage. All on nearly an acre. You may never want to leave this compound. It's perfect!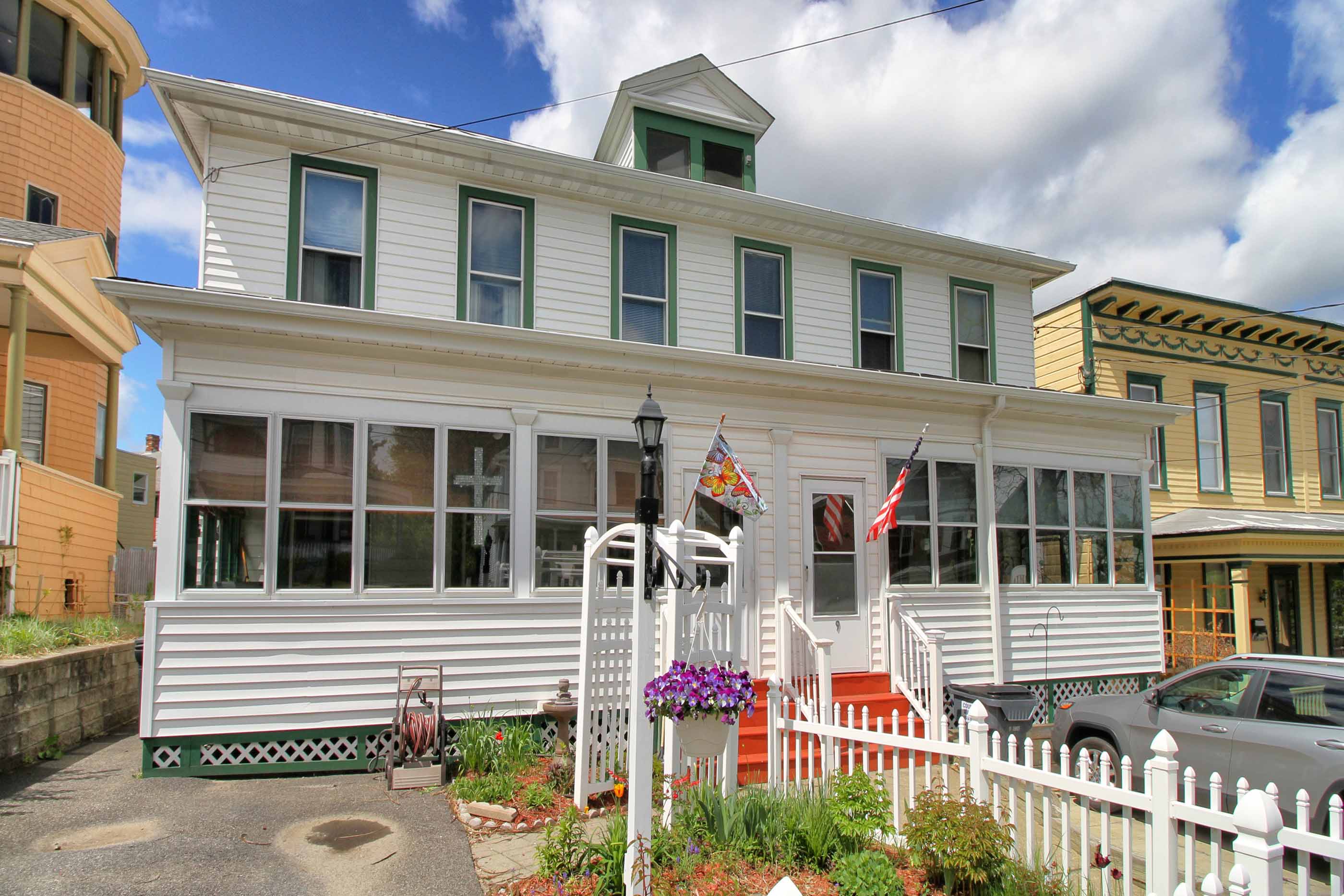 7-9 McKINSTRY PLACE
HUDSON, NY 12534
Type: Attached Paired Townhouses
Two Attached Town Houses on Two Separate Lots – Available Individually or Together as a Package (see Listing # 114734)
On Gorgeous McKinstry Place which is lined with some of the nicest homes in Hudson. 1/2 Block from Columbia Memorial Hospital.
7 McKinstry (Listing # 114729) has been better maintained than 9 McKinstry (This Listing). But they are identical in size and nearly in layout. Four bedrooms each with 2 full baths each. Both nearly 2100 sq ft, not counting the front and back porches, the unfinished attics or partially finished basements. There are real possibilities to create even more living space. A great deal of the original details are intact, including solid wood unpainted moldings and doors and a Butler's Pantry in #9 McKinstry. This might be your last chance to purchase a double town house like this together in Hudson ever again.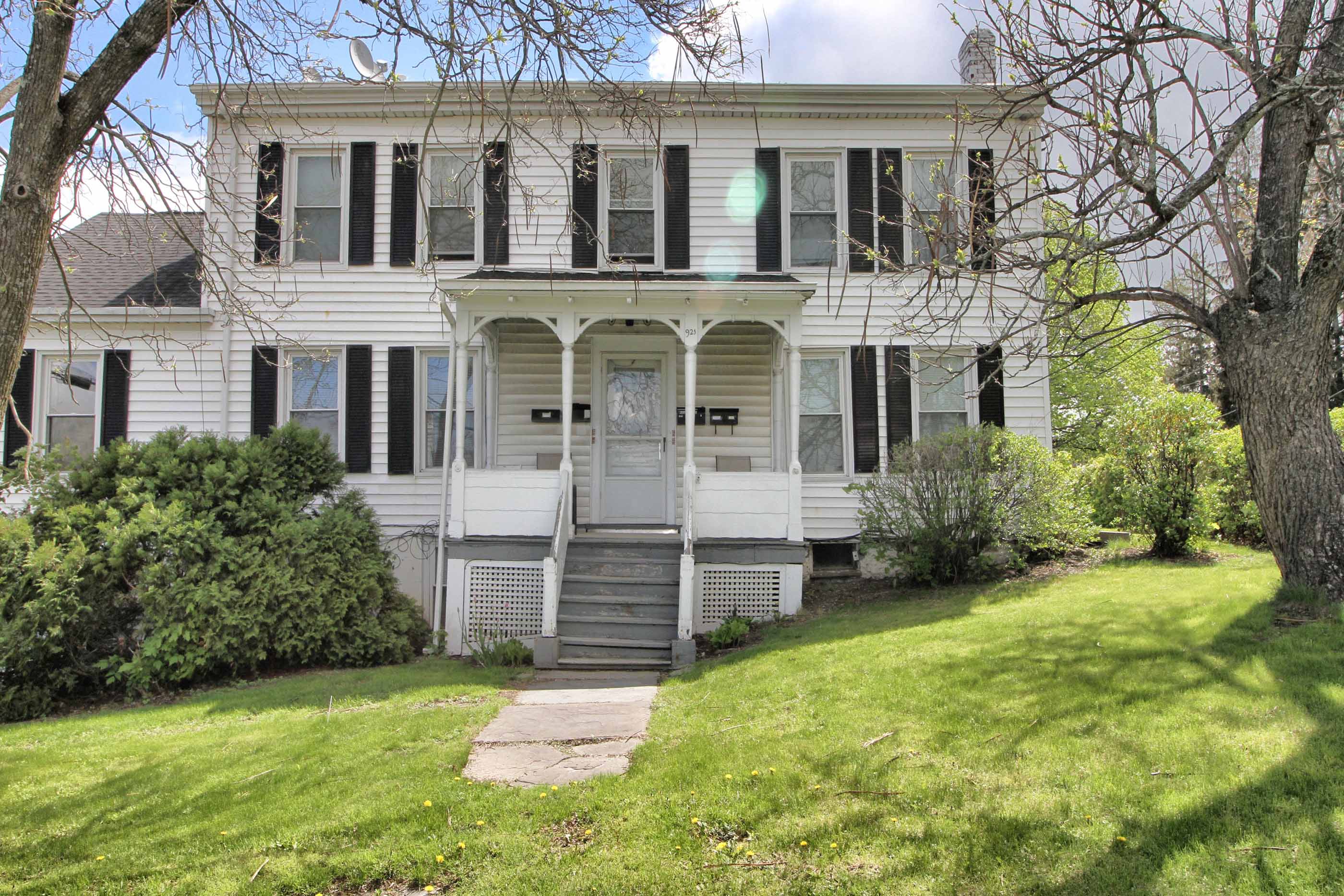 921 COLUMBIA STREET
HUDSON, NY 12534
Type: Multi-Family – 5 Units
Listing # 114671
Legal 5-Unit Apartment Building with Adjacent Undeveloped Land. Two Parcels being sold together. Nearly 1/4 Acre total. Right by Columbia Memorial Hospital. The building is well maintained and has had an Energy Smart retrofit that included 5 new gas furnaces, new windows and blown in cellulose and spray foam insulation. Certified 52% energy savings. There is also a coin operated laundry room and off street parking for 6-8 cars. The units are simple, but clean and tidy. Tenants are paying way below market rate rents. There are two 2-bedroom units and three 1-bedroom units. A ground floor unit is currently unoccupied. Two tenants leases expire 4/30/18. One tenant on 10/31/17 & other tenant is month to month. Proximity to Columbia Memorial Hospital make it ideal for nurse or hospital worker rentals. Adjacent lot which is being sold together with the 5 Unit Apartment House has the potential for you to build something brand new (with city approval).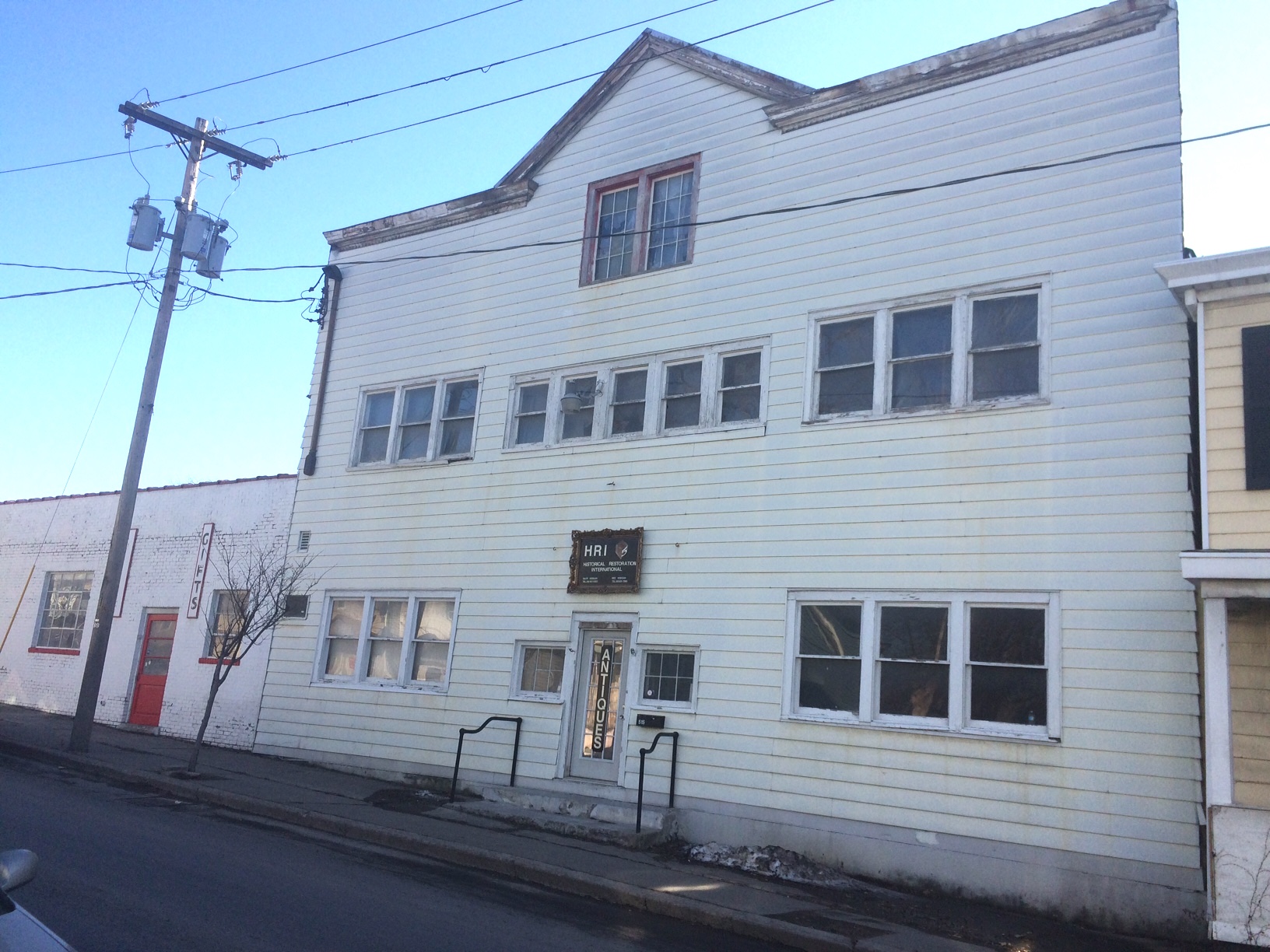 513-519 COLUMBIA STREET
HUDSON, NY 12534
Type: Commercial Warehouse/Retail
The most important commercial property in Hudson. Hotel, Condos, Market, Mixed Use – Your Dream – More than 17,000 sq. ft. Two lots w/ two currently interconnected buildings. 100 ft frontage on Columbia St. 120 ft, facing municipal lot and another 100 ft facing the alley..Centrally located on the 500 block, directly behind City Hall (with a passageway to Warren St just steps away). The buildings are open on the interior of the first floor. Next to Hudson's largest municipal parking lot.
#1 – 513-515 Columbia (parcel 100600 110.45-1-67) is a 3 story warehouse, with tons of space (12,240 sq ft). It boasts very high ground floor ceiling, huge mostly open span on three levels. Drive-in garage on the alley. The top floor is an architectural gem, calling out to be the most fabulous loft apartment in Hudson.
#2 – 517-519 Columbia (parcel 100600 110.45-1-68) is a one story block building which is engineered with enough structural steel to support several more stories above. As it is currently configured it is 5285 sq. ft with very high ceiling, loading dock and more.
Owner willing to consider partnership development or business deals with qualified developers or businesses with substantial track records.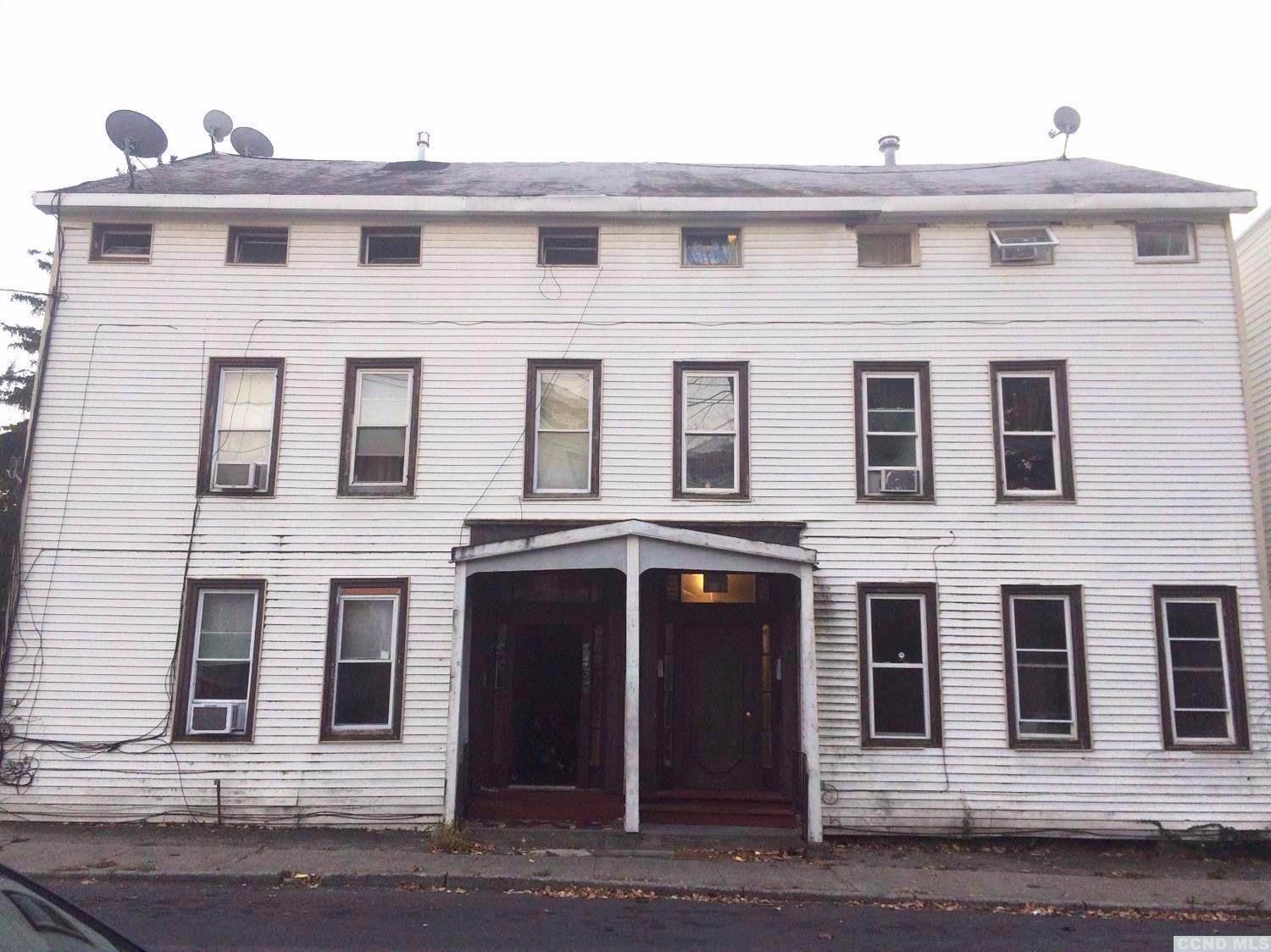 221-225  ALLEN ST
HUDSON, NY 12534
Beds: 12
Baths: 6
Type: Multi-Unit Residential
Number of Units: 6
Massive six unit apartment building on beautiful tree-lined Allen Street. Building is a fixer upper, but all six units are occupied and functioning. All tenants are month to month and pay their own heat. Update the units and keep as a six unit, or convert the property back to the deluxe two family it once was. Great AirBnB possibilities as well. Polish this gem and help complete the renaissance of this block in Hudson. 2 blocks to Amtrak and close to everything Hudson has to offer. Great Catskill Mountain views out back.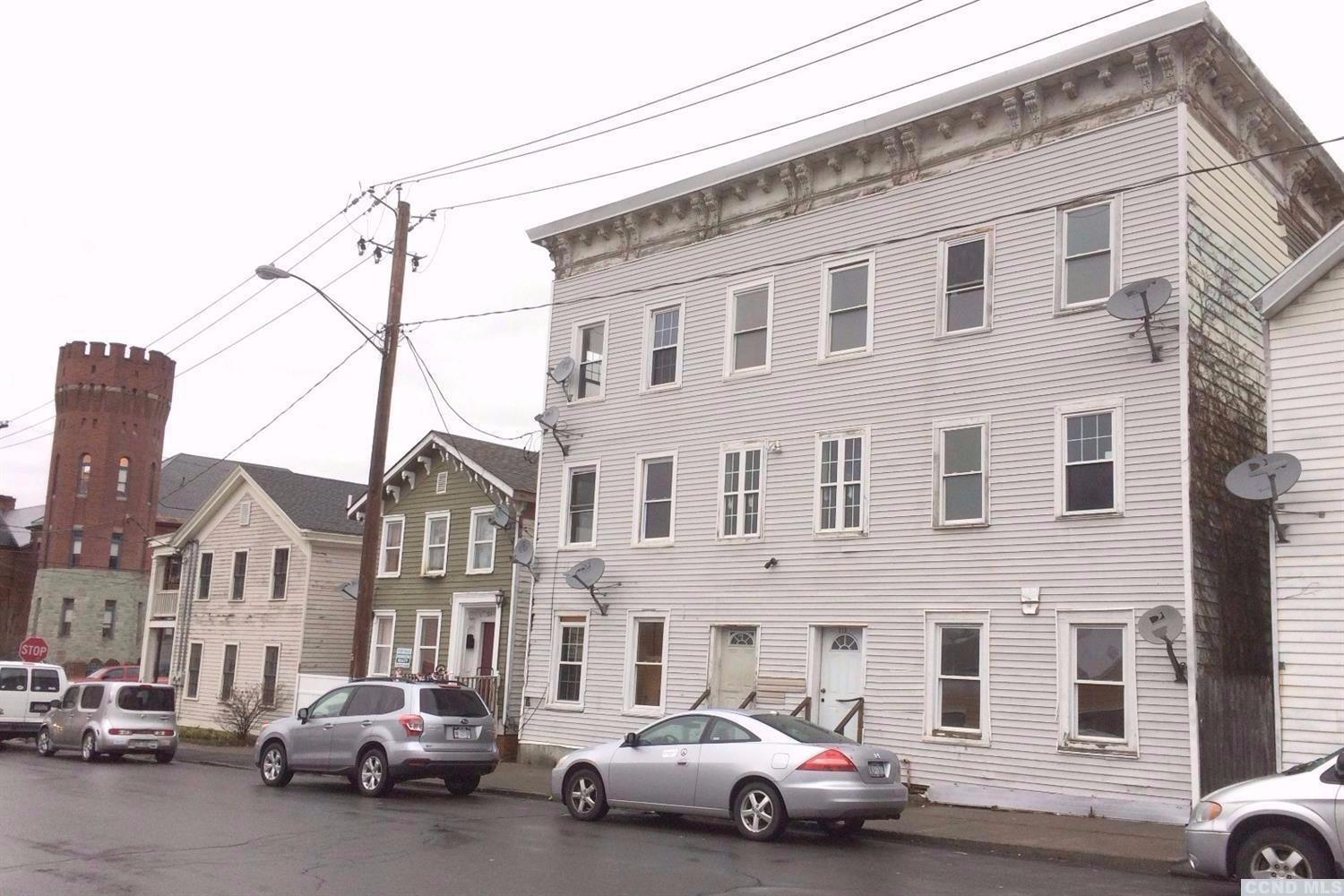 508-510 STATE ST
HUDSON, NY 12534
Beds: 20
Baths: 7
Type: Multi-Unit Residential
Number of Units: 7
6 Unit Apartment House with a Bonus 3 Bedroom House on the Alley. All on a double lot. Amazing views of Hudson and the new Hudson Area Library from the upper floors. This is your opportunity to break in to the very hot rental market in Hudson NY in a very big way. Getting this huge building down to the bones is exactly what is needed to bring it back. There are a number of opportunities to remove vinyl siding, drop ceilings and other mid-late century renovations" which hide original clapboard, high ceilings, bead board etc. Nearly 8000 total sq ft of finished space. There is a full height basement that had previously been living space with windows and a walk out in back. If permitted, that space could add even more value to this property. A yearly rent roll substantially in excess of $100,000-$125,000 could be entirely possible with this property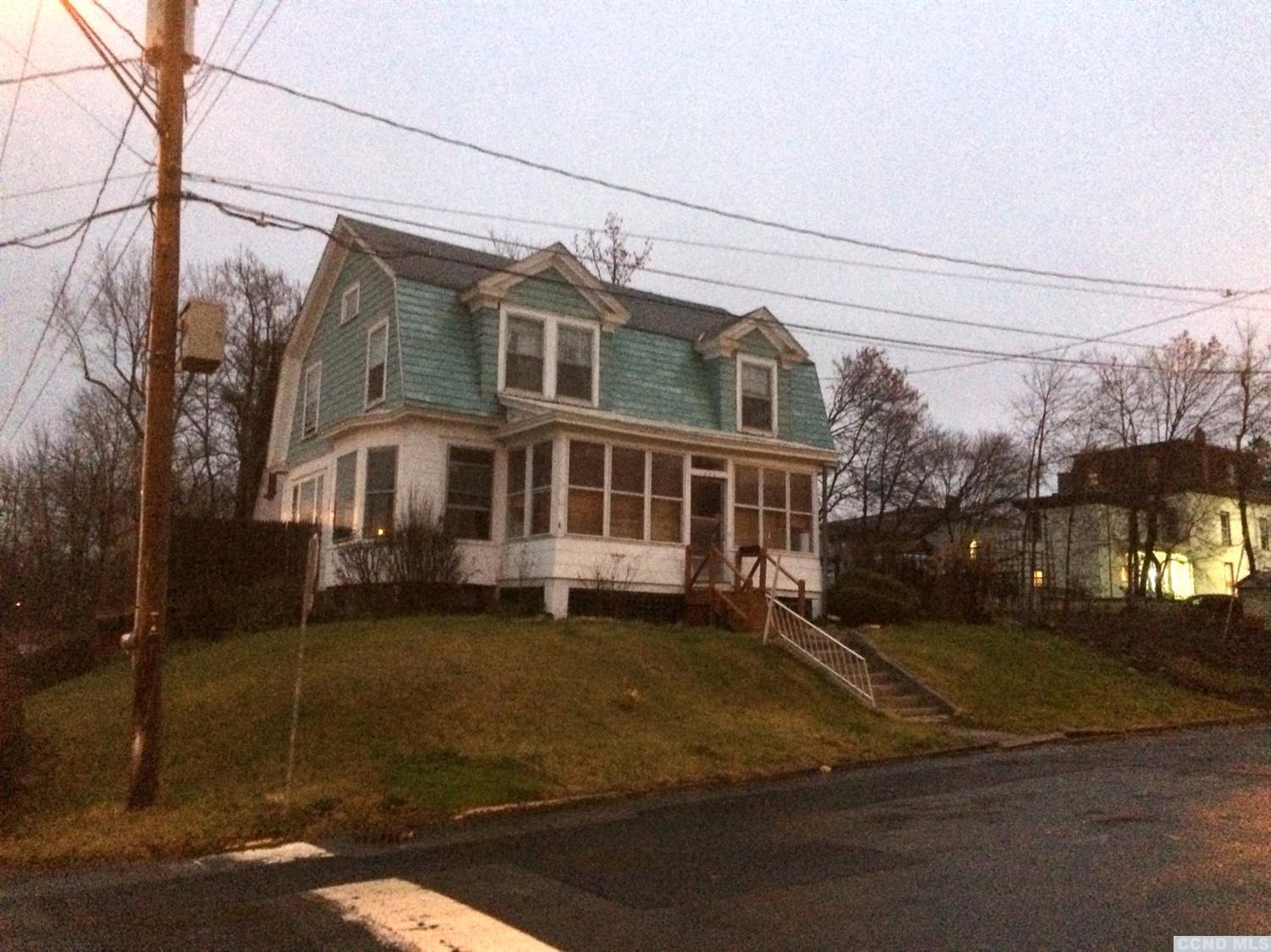 442-444 PROSPECT STREET
HUDSON, NY 12534
Beds: 4
Sq. Ft.: 1,983
Type: Single Family Home
Located high on a hill overlooking Hudson and the Catskill Mountains, this is one of the few gambrel style homes in town. Just a block from the new library and a short stroll to Warren Street, this home is an ideal project for full time or part time residency. Wrapped with oversize windows (w/ original storm windows), the house enjoys beautiful light at all hours of the day and a gracious, flowing layout perfect for entertaining. An oversized front porch leads to a large entry foyer with flanking double parlors. Formal dining room flows into the butler's pantry which leads into the large kitchen with many windows. Upstairs, the original configuration was 4 bedrooms (all with generous closet space) and 1 bathroom; the home is ready for conversion into a luxurious master with ensuite bath with the 2 other bedrooms sharing a bathroom. Above is a large attic which is prime for conversion into a gorgeous studio or living area with views of the Hudson River.
339 STATE ST
HUDSON, NY 12534
Beds: 6
Baths: 2
Type: Multi-Unit Residential
State Street is booming. Get in before it's too late. Nice sized two-family house. It's definitely a fixer upper, but the bones are there. Live in one unit while you renovate the other.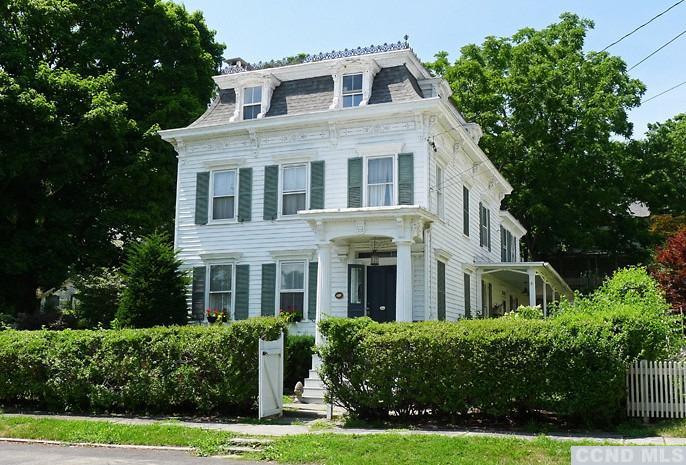 SOLD
22 SOUTH WASHINGTON STREET
ATHENS, NY 12015
LIST PRICE: $300,000

SOLD PRICE: $310,000
REPRESENTED – BUYER
Beds: 5
Baths: 1.5
Sq. Ft.:3110
Type: Single Family Home
SOLD
523 CLINTON ST
HUDSON, NY 12534
LIST PRICE: $170,000

SOLD PRICE: $163,000
REPRESENTED – BUYER
Beds: 2
Baths: 1
Sq. Ft.: 902
Type: Single Family Home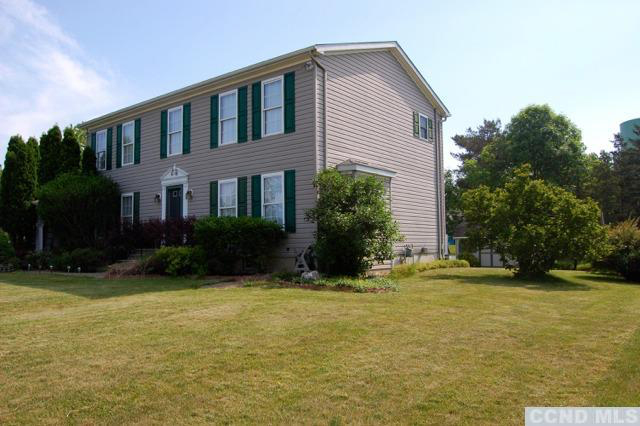 SOLD
14 JOSLEN HEIGHTS ROAD
GREENPORT, NY
LIST PRICE: $250,000

SOLD PRICE:$240,000
REPRESENTED – SELLER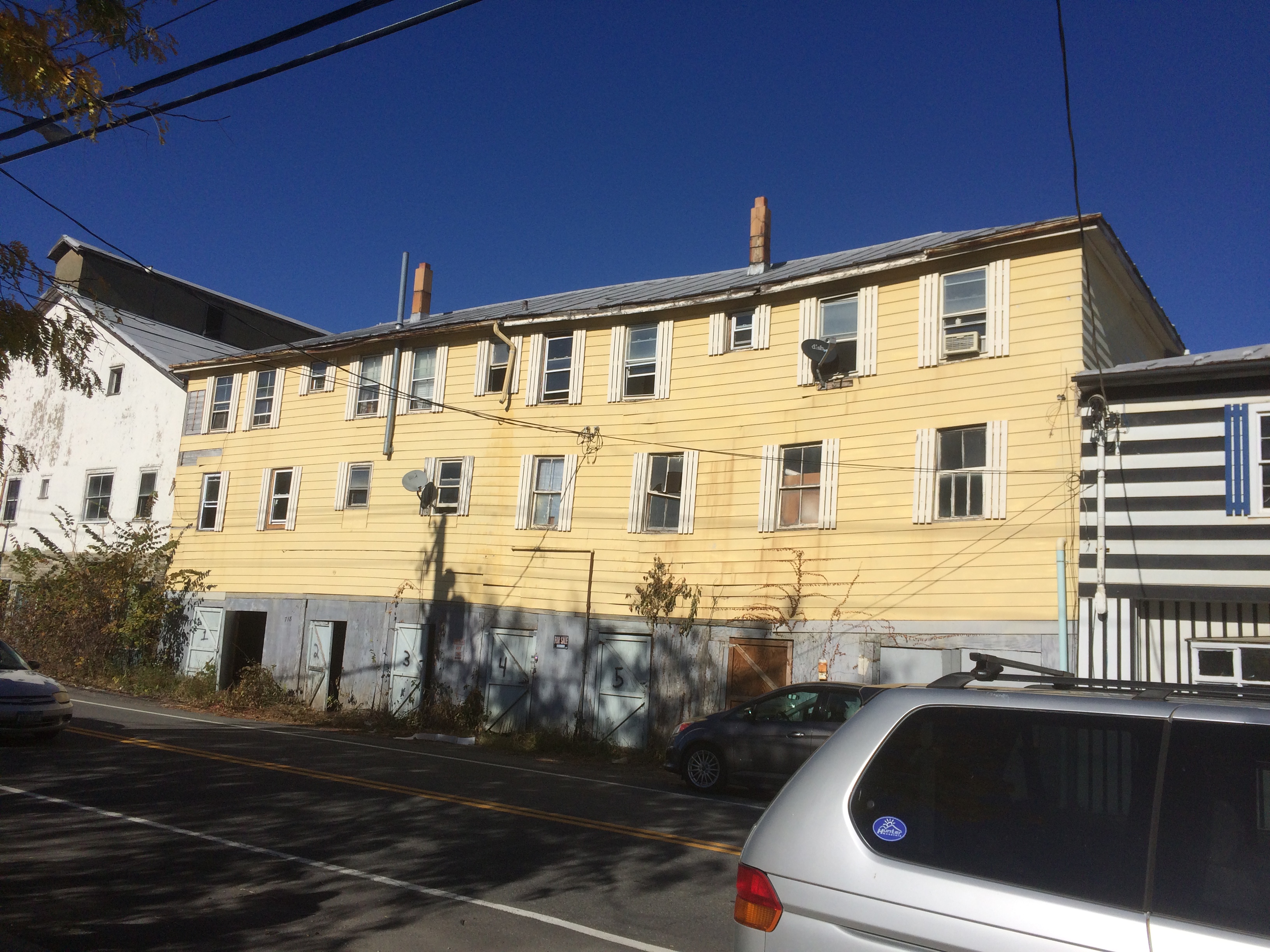 SOLD
718-720 UNION STREET
HUDSON, NY 12534
SOLD PRICE:$270,000
REPRESENTED – BUYER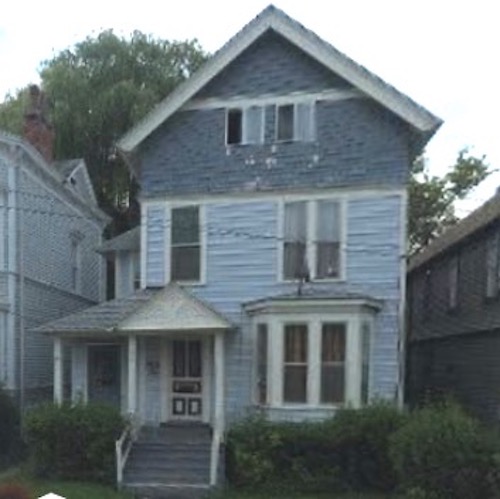 SOLD
42 SOUTH 5th ST
HUDSON, NY 12534
LIST PRICE: $299,000

SOLD PRICE: $290,000
REPRESENTED – BUYER
Beds: 4
Baths: 3
Sq. Ft.: 2800
Multi Family Home
Number of Units: 2
SOLD
248-250 STATE STREET
HUDSON, NY 12534
LIST PRICE: $189,000

SOLD PRICE: $162,000
REPRESENTED BUYER
Beds: 6
Baths: 2
Type: Multi Family Home
Units: 2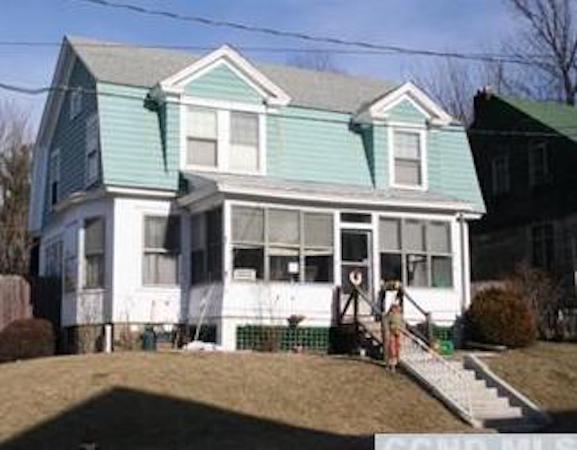 SOLD
442 PROSPECT STREET
HUDSON, NY 12534
LIST PRICE: $195,000

SOLD PRICE: $169,000
REPRESENTED BUYER
Beds: 4
Baths: 2
Type: Single Family Home
SOLD
13 AITKEN AVENUE
HUDSON, NY 12534
LIST PRICE: $194,999

SOLD PRICE: $189,000
REPRESENTED BUYER
Beds: 4
Baths: 2
Type: Multi-Family Residential
Number of Units: 2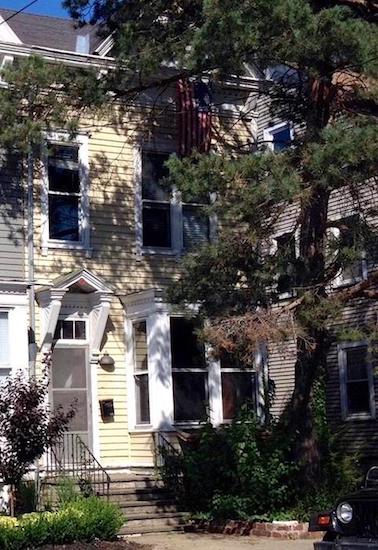 SOLD
508 UNION ST
HUDSON, NY 12534
LIST PRICE: $249,000

SOLD PRICE: $199,500
REPRESENTED: BUYER & SELLER 
Beds: 3
Baths: 1.5
Sq. Ft.: 1,500
Type: Single Family Home
SOLD
22 SPRING HILL RD
NEW LEBANON, NY
LIST PRICE: $149,000
SOLD
 PRICE: $148,400 
REPRESENTED: SELLER
Beds: 3
Baths: 1 | 1
Sq. Ft.: 2,200
Type: Single Family Home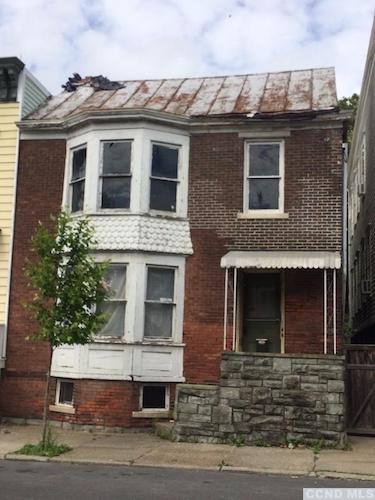 SOLD
318 STATE ST
HUDSON, NY 12534
LIST PRICE: $139,000
SOLD PRICE: $100,000
REPRESENTED: SELLER
Beds: 3
Baths: 3 | 1
Sq. Ft.: 2,824
Type: Single Family Home